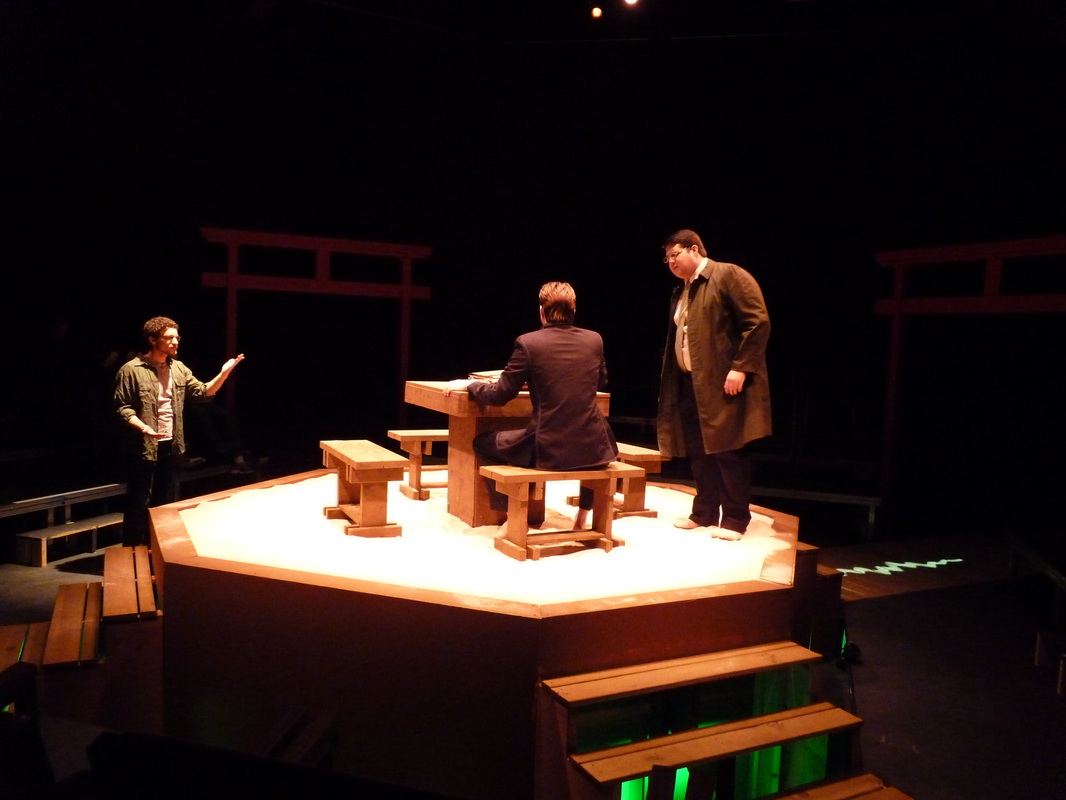 Directed by Melissa Foulger
Dramaturgy by Rebecca Rouse
Adapted for the stage by Frank Galati, from the short stories by Haruki Murakami
Building on dramaturgical theory from Rouse's dissertation as well as work begun by students in 
LMC 2813: Design with Digital Media for Performance
, this production of 
after the quake
 incorporates digital technologies, especially Mixed Reality in the form of projected text, to enhance the storytelling in the piece.
Rouse received her Ph.D. from in Digital Media from Georgia Tech in 2013, and  is currently an Assistant Professor in the Department of Communication & Media at Rensselaer Polytechnic Institute. For more of her digital media work, see her website:
 www.rebeccarouse.com
.
---