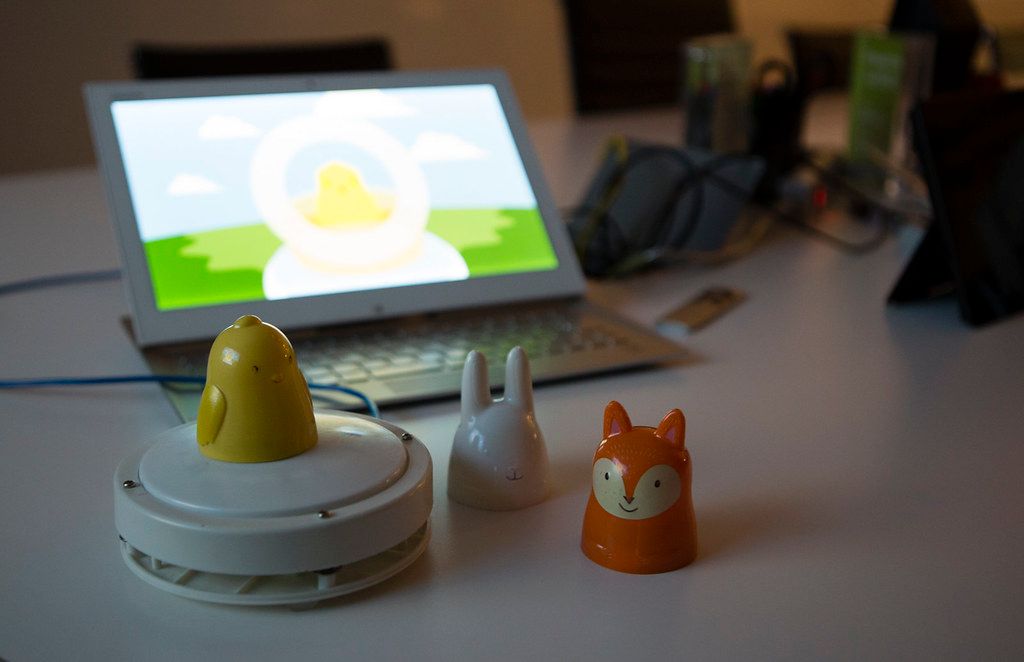 Computing, Society, & Professionalism
NOTE: Topics to be covered and the corresponding readings are subject to change. Please always check the online schedule and the list of class readings.
Schedule
Readings
Week 2
Monday: Case Study: Therac-25
Optional:
Radiation Offers New Cures, and Ways to Do Harm, The New York Times [link]
Wednesday: Rhetoric & Writing Arguments
Week 3
Monday: Do Artifacts Have Politics?
Winner, L. (1980). Do artifacts have politics?. Daedalus, 121-136. [pdf] [in Perusal on Canvas]
Gillespie, T. (2014). The relevance of algorithms. Media technologies: Essays on communication, materiality, and society, 167, 167. [pdf] [in Perusal on Canvas]
Optional:
Planet Money episode 924: Stuck in China's Panopticon (time: 26:36) [link]
Wednesday: Utilitarianism
Quinn Chapter 2.1-2.3, 2.7-2.8
Week 4
Monday: Deontology
Quinn Chapter 2.6
Rachels, J (2011). The Elements of Moral Philosophy (7th Ed), Chapter 9: "Are there absolute moral rules?" [pdf] [in Perusal on Canvas]
Wednesday: Social Contract Theory
Week 5
Monday: Stakeholder Analysis
Quinn 2.12
Gilligan, C. (1993). In a different voice. Harvard University Press, pp. 24-39 [on Perusal in Canvas]
Optional
Goodpaster, K. E. Business Ethics and Stakeholder Analysis. Bus Ethics Q 1, 53–73 (1991). Perusall link]
Kramer and Pfitzer, The Ecosystem of Shared Value. link (discussion of Shared Value Framework and more recent activity)
Wednesday: Virtue Ethics
Quinn Chapter 2.10-2.11
Hursthouse, Rosalind and Pettigrove, Glen, "Virtue Ethics", The Stanford Encyclopedia of Philosophy (Winter 2018 Edition), Edward N. Zalta (ed.) [link]
Week 6
Monday: Freedom of Speech and Networked Communications
Quinn Chapter (7th: 3.2, 3.5-3.8; 8th: 3.2, 3.6-3.9) skim the rest of the chapter
Optional Readings
Jillian York (2021), Users, not tech executives, should decide what constitutes free speech online. MIT Tech Review
Wednesday: Regulating Online Speech
Banks, J. (2010). Regulating hate speech online. International Review of Law, Computers & Technology, 24(3), 233-239. [pdf] [Perusall]
Nott, L (2019) Does the First Amendment Protect Speech Made By Artificial Intelligence? Freedom Forum Institute [link]
Week 7
Before Monday: Intellectual Property
Quinn Chapter 4.1-4.6 (for the recorded lecture)
Monday: Software as IP
Quinn Chapter 4.7-4.10
Summary of Oracle v. Google case at the Supreme Court – the most important software IP case in probably 10 years. Relates to fair use and API's. [ScotusBlog]
Why the Affero GPL? This modern take on the GPL open source license closed a big loophole and is used by modern commercial open source software applications. [link]
Announcement by ElasticSearch that they are moving to a copyleft open source license and would like the SSPL to become the new modern commercial open source license. Don't worry about the specifics of the licenses as much as noting Elastic's commercial goals and the confusion caused in the market by the change. [link]
Ben Klemens, Here we go again: Software patents poised to make a comeback under new patent office rules. 1/10/2019 [ArsTechnica Link]
No class Wednesday
Week 8
Monday: Privacy
Quinn Chapter 5
Gilad Edelman (2021), A Case Against the Peeping Tom Theory of Privacy. [wired]
Solove, Daniel J., 'I've Got Nothing to Hide' and Other Misunderstandings of Privacy. San Diego Law Review, Vol. 44, p. 745, 2007, GWU Law School Public Law Research Paper No. 289, Available at SSRN: https://ssrn.com/abstract=998565 [Perusall]
Optional Readings (these have been used by other faculty in the past, some you might find interesting)
Wednesday: Privacy and the Government
Quinn Chapter 6 (except 6.6)
Botsman, R. (2017). Big data meets Big Brother as China moves to rate its citizens. Wired UK, 21. [wired pdf] [Perusall]
Optional readings
Understanding the General Data Protection Regulation: A primer for global publishers. [link]
Week 9
Surveillance / USA Patriot Act
Quinn Chapter 6.6
Wikipedia articles to read: "Brandon Mayfield" [link], "Summary of important points about the USA Patriot Act" [link]
"Wikipedia and other articles to skim: The Foreign Intelligence Surveillance Act (FISA)" [link], "FISA Amendments Act" [link], "The USA Patriot Act" [link], "National Security Letters" [link]
Don't Renew Section 215 Indefinitely, by EFF [link]
Optional readings:
(Cancelled) Wednesday: Privacy and Biological Data
(All are optional. I'm eliminating one of this lecture since this week has one of the "Break days" in lieu of Spring Break, and I'd like to give you all a bit of a break.
The Golden State Killer Is Tracked Through a Thicket of DNA [link]
Your DNA Profile is Private? A Florida Judge Just Said Otherwise [link]
Facial recognition: is the technology taking away your identity? [link]
Optional readings:
Viewpoint: 'Have You Thought About . . .': Talking About Ethical Implications of Research, by Amy Bruckman. [link]
Week 10
Monday: Professional Ethics
Quinn Chapter 9
ACM Code of Conduct [link]
Week 11
Wednesday: Network Neutrality
Point/Counterpoint: Network Neutrality Nuances [link]
What Everyone Gets Wrong in the Debate Over Net Neutrality [link ]
Net Neutrality: How Recent Developments Could Affect Content Companies and Other IP-Intensive Businesses by Benjamin Hodges and Melodie Virtue [link]
Optional readings:
It's digital colonialism': how Facebook's free internet service has failed its users by Olivia Solon [link]
Archive of articles on net neutrality by Ars Technica [link]
Archive of articles on net neutrality by The Verge [link]
Week 12
Monday: Work and Wealth
Quinn Chapter 10
Five ways work will change in the future. The Guardian. 2015. (link)
Optional
Wednesday: Technology and Pandemics
Guariglia, M., and Schwartz, A. Protecting Civil Liberties During a Public Health Crisis, Electronic Frontier Foundation. [link]
Servick, K. Cellphone tracking could help stem the spread of coronavirus. Is privacy the price? Science Magazine. [link]
More Than Just Privacy: Using Contextual Integrity to Evaluate the Long-Term Risks from COVID-19 Surveillance Technologies, by Jessica Vitak and Michael Zimmer [link]
Optional readings:
How Surveillance Could Save Lives Amid a Public Health Crisis, Wired [link]
Brewster, T. Two Million Guinea Pigs And Counting: The Remarkable Rise Of Self-Monitoring In The Time Of Coronavirus, Forbes. [link]
Raskar, R., Schunemann, I., Barbar, R., Vilcans, K., Gray, J., Vepakomma, P., Kapa, S. et al. "Apps Gone Rogue: Maintaining Personal Privacy in an Epidemic." arXiv preprint arXiv:2003.08567 (2020). [pdf]
Week 13
Monday: Algorithmic Bias and Fairness
The Ugly Truth About Ourselves and Our Robot Creations: The Problem of Bias and Social Inequity (link)
Researchers use facial recognition tools to predict sexual orientation. LGBT groups aren't happy, Washington Post [link]. Skim the article (it's long), also read the author's rebuttal to critiques (link) and a recent article discussing a similar ML system that includes references to this paper (Wired, "An Algorithm That 'Predicts' Criminality Based on a Face Sparks a Furor" link)
Fairness: Types of Bias (link)
Optional
Wednesday: Fake News and Deep Fakes
The Agency. NY Times Magazine, 2015. (link)
Starbird, K. (2017). Examining the Alternative Media Ecosystem Through the Production of Alternative Narratives of Mass Shooting Events on Twitter. Proceedings of the International AAAI Conference on Web and Social Media, 11(1). Retrieved from https://ojs.aaai.org/index.php/ICWSM/article/view/14878 [pdf]
Week 14
Was Monday: Electronic Voting, Democracy and Computing
Optional
Social bots distort the 2016 US Presidential election online discussion (link)
Monday: Race in Computing
Optional:
New York Times infographic: Extensive Data Shows Punishing Reach of Racism for Black Boys [link]
Week 15